AACPO 2019 Trade Show
Featured Products Page
AINA develops rugged wireless communication devices for push-to-talk over IP. AINA's products combine grown user habits and practicality with the versatility of modern communication and information technology.

Review our AINA catalog below:
Through leveraging the latest technologies, listening and responding to customers needs, and constantly seeking ways to improve, Harris has become an industry leader in the public safety and first responder communications industry.

Visit our Harris Corporation Product Catalog below:
Sonim Technologies is a provider of mission-critical solutions designed specifically for workers in extreme, hazardous and isolated environments, and is a leading provider in the Push to Talk (PTT) over LTE communications sector.

Access our Sonim Catalog below:
As global leaders in the provision of advanced wireless coverage and mobile communications systems, Cobham Wireless is known for delivering some of the most innovative, cost-effective solutions existing on the market.

Review our Cobham Wireless Product Catalog below:
Communicate without compromise with Motorola's APX Series mission-critical radio products, built for first responders and organizations that require the most dependable and reliable communications on the market.

Review our Motorola Product Catalog below:
Stone Mountain is a premier source of ruggedized radio systems and audio accessories. Stone Mountain consistently provides innovative, high quality products, new technology development, and professional customer support.

Review our Stone Mountain Catalog below:
Since 1986, Exacom has been demonstrating an ongoing commitment to quality engineered solutions based on the extremely demanding requirements of the public safety industry.

Review our Exacom Product Catalog Below:
Let Sensear's innovative SENS Technology protect hearing and make team communications more efficient. Sensear's headsets communicate perfectly in noisy, busy environments where communication is critical.

Review our Sensear Product Catalog below: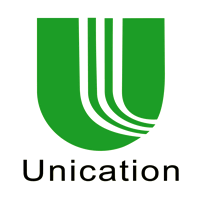 Unication is a prominent innovator and leader in supplying critical messaging solutions in the public safety industry. Unication specializes in manufacturing and integration related products such as pagers and two-way radios.

Review our Unication Catalog below:
Westcan ACS leads the industry in the design and provision of P25 & AFRRCS compatible systems and equipment, as well as technical services and maintenance.

As a vendor of choice for top tier equipment suppliers, and through our dedication to training and education, Westcan is uniquely qualified to assist with all of your AFRRCS needs.
Have Questions?
For more information on the products featured during AACPO, and to receive more information from Westcan ACS, please complete the form.